Advantage Limousine's Buses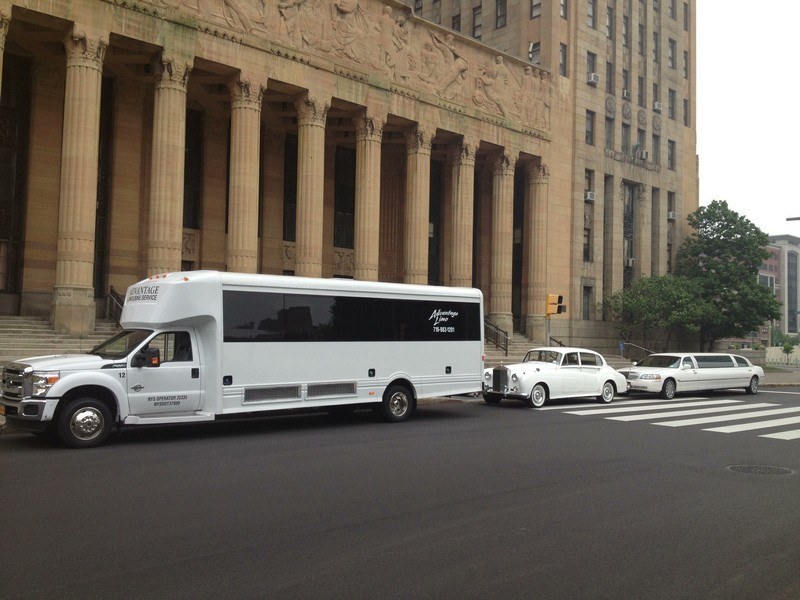 At Advantage Limousine, we contribute to the success of every type of outing with the comfort and convenience of our 30 passenger shuttle bus. From corporate excursions, vineyard tours, and transportation to the big game, weddings, proms, and more, we handle navigation, traffic, parking, and allow your party to sit back, relax, and enjoy the ride. Our highly-trained drivers ensure your group arrives together, safely, on-time, and with no stress or worries along the way.
Stay safe when you rent our 30 passenger shuttle bus!
Our buses are luxurious, immaculately maintained, equipped with modern accommodations, and a cost-effective choice. Socialize, celebrate, and make travel-time a perk of the experience rather than a stressful ordeal. The larger capacity of our shuttle buses lets you make your next event truly special while offering unmatched convenience and satisfaction. Comfy seating and plenty of cargo space are ideal for all purposes. Contact Advantage Limousine at 716-983-1201 for any occasion in Western New York at anytime. We cater to you with 24 hour, seven day a week services and there's no change in price whether we transport your group at 3 AM or 3 PM.