Advantage Limousine's Buses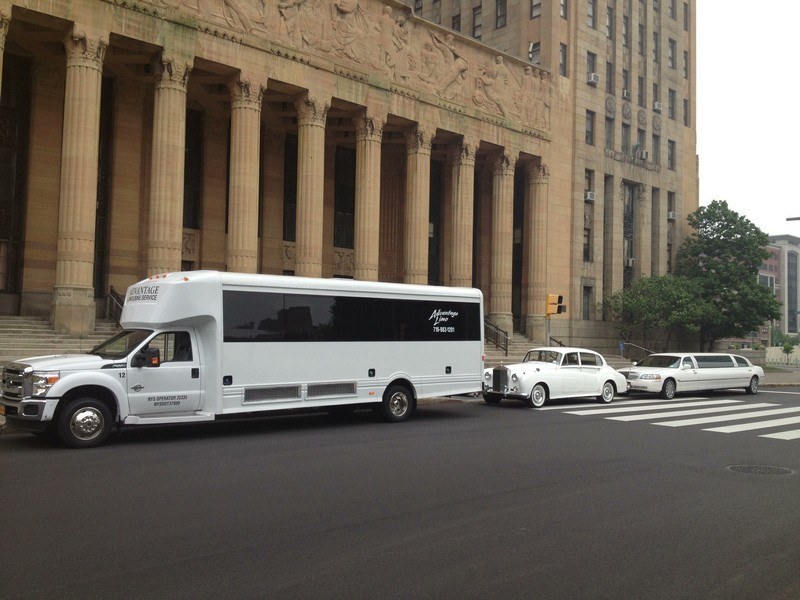 Riding in our 28 passenger bus is an exciting experience. At Advantage Limousine, we don't simply provide a smooth and safe ride. We make the travel time part of your event. The unmatched luxury, genuine leather seats, incredible light display, innovative sound system, and modern technology create a memorable experience. Our professionals serve as your designated drivers, handling the navigation, traffic, and parking and allowing you to socialize, relax, and enjoy. Take advantage of our unmatched accommodations for your next outing in Western New York.
Professional 28 Passenger Bus Rentals
Whether for prom, weddings, or any type of occasion, the last thing you want is members of your party to arrive late or get lost along the way. Booking private transportation from Advantage Limousine ensures a comfortable, pleasurable, and luxurious trip. We get you to your destination together and on-time and coordinate a convenient departure. Our fleet of vehicles are fully licensed, insured, serviced, and kept in immaculate condition. Advantage Limousine is here to simplify your plans whenever you need us, 24 hours a day, 7 days a week. There's never a spike in pricing, whether we're picking you up at 3 AM or 3 PM.