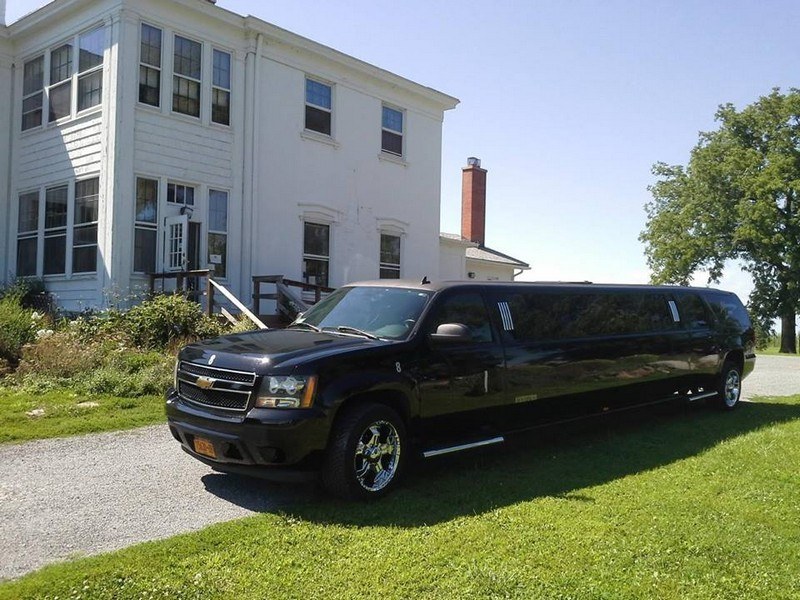 An elegant ten passenger stretch limousine from Advantage Limousine is the perfect transportation for your small party. Ideal for all types of occasions, including sporting events, wine tasting tours, concerts, corporate meetings, and weddings, the luxurious cabin features leather seating and convenient accommodations for ice and beverages. Travel in style and let our professional drivers worry about navigating, traffic, and parking. Located in Western New York since 1987, Advantage Limousine continues a reputation of excellence.
Ten Passenger Stretch Limo Rentals
At Advantage Limousine, we take pride in providing clients with an exceptional experience. Our fleet of vehicles are fully licensed, insured, serviced, and maintained in pristine condition. We remain available to suit your schedule 24 hours a day, 7 days a week, and our pricing remains consistent, whether it's 3 AM or 3 PM. Give us a call at 716-983-1201 for a practical solution to your requirements and enjoy the ultimate in luxury and a smooth ride anywhere across Buffalo, NY.