Advantage Limousine's Buses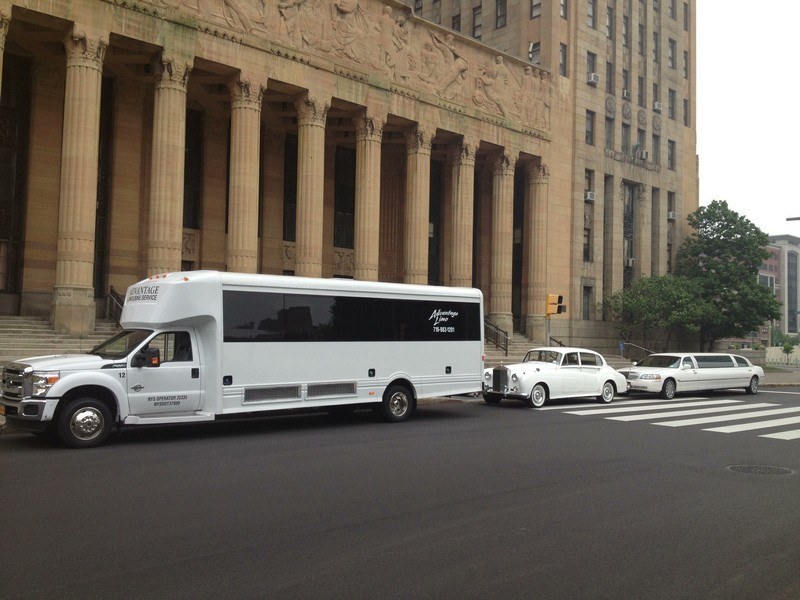 You need to step inside to fully appreciate the luxury and innovation of our 26 passenger bus. At Advantage Limousine, we offer a private club on wheels, complete with dazzling lights, the best in sound and genuine leather seats. No matter where you're headed, make your travel time a memorable part of the event. Stretch out, socialize, and enjoy with no risk to anyone's safety. Our highly trained professionals are your designated drivers. We eliminate the stress of navigation, traffic, parking, and ensure timely arrival and departure.
Book your 26 passenger bus rental today!
A private bus from Advantage Limousine keeps your group together and is the perfect mode of transportation for any occasion, including a night out in Western New York. Rest assured, we provide a smooth and luxurious ride. Our fleet of vehicles are kept in impeccable condition and are available for your next event, 24 hours a day, 7 days a week. There's never a surge in pricing, whether it's 3 AM or 3 PM. Advantage Limousine takes pride in providing our clients an exceptional and unmatched experience.